Android App Development

Company
In today's mobile-driven landscape, the Android platform is not just an option—it's a strategic imperative. At Squillion Technology, we don't just build Android apps; we create digital experiences that resonate.  
With a blend of innovation, strategy, and cutting-edge technology, we transform your vision into Android applications that set benchmarks. Our creations don't just 'work'—they thrive, engage, and lead. 
Are you prepared to redefine your brand's digital journey with our unparalleled Android app development prowess? 
The Role of
Android Development

in
Today's Digital Landscape
The digital realm is vast, but few platforms have made as significant an impact as Android. As of 2023, there are around 3.6+ billion active Android smartphone users spread across 190 countries worldwide.  
Furthermore, the Google Play Store witnesses over 105+ billion app downloads annually. These figures aren't just impressive; they're a testament to Android's unparalleled reach in the mobile ecosystem. 
But what does this mean for your business? It means that an Android app can be your gateway to unprecedented growth. Imagine having a direct line to billions, showcasing your products, services, or ideas.  
An Android app can amplify your brand's voice, drive unparalleled user engagement, and skyrocket your ROI. In today's digital age, where consumers are spending more time on mobile devices than ever before, not having an Android app is akin to leaving money on the table.  
It's not just about having a digital presence; it's about making a statement, building trust, and creating value. So, if you're contemplating whether to dive into the world of Android development, the time is now. Let your business ride the wave of digital transformation and carve a niche in this ever-evolving landscape. 
Android App Development

Services: The Powerhouse for Startups to Enterprises
Android stands as a preferred choice for all business categories. At Squillion Technology, our Android application development services ensure that this platform's potential is harnessed to its fullest. 
Android Mobile App Development

Features
Android apps developed by Squillion Technology come packed with features that set them apart: 
Our apps are designed with the user in mind, ensuring a seamless and intuitive user experience. Features like Focus-Based Navigation/Scrolling and Touch, Press, and Gesture Functionality make interactions smooth and natural. 
We optimize our apps for speed and performance, ensuring they run smoothly across all Android devices. This includes Automatic and Manual Android OS updates and timely Android OS Update Notifications. 
With rising cyber threats, app security is paramount. Our apps come with robust Privacy Settings to protect user data and utilize Near-Field Communication (NFC) Technology for secure data transfers. 
Enhance user engagement with Camera and Video Functionality and innovative features like Augmented Reality. 
Our apps are designed to stay connected. Whether it's WiFi Connectivity, Bluetooth Beacon Connectors, or NFC Technology, we ensure seamless connections. 
With features like In-App Purchasing, Google Pay, and E-Wallets, transactions are smooth and secure. 
Personalize user experience with Emojis and Custom Avatar Generators. 
We integrate cutting-edge technologies like Optical Character Recognition (OCR) Technology to provide users with advanced functionalities. 
Trend of
Android Apps Development
Staying updated with the current trends is not just a competitive advantage; it's a necessity for developers and businesses alike. Let's delve into the prominent trends shaping the future of Android app development: 
All Platforms of Custom Android
App Development
The Android ecosystem is vast and diverse, catering to a range of devices, each with its unique technical specifications and user experiences. At Squillion Technology, we harness the full potential of the Android platform, developing tailored applications for: 
Our smartphone apps are optimized for various screen sizes, resolutions, and hardware capabilities. We leverage Android's Activity Lifecycle, Intents, and Services to ensure smooth multitasking and seamless user interactions. 
With a larger screen of real estate, tablet apps demand a different UI/UX approach. We utilize Fragments and Multi-pane Layouts to create dynamic and adaptable user interfaces that make the most of the available screen space. 
Android Wear OS offers unique opportunities. We tap into Data Layer APIs for synchronized data communication between wearables and handheld devices. Features like Custom Watch Faces and Complications enhance user engagement. 
Android TV apps are a different ballgame. We focus on TV-specific UI/UX, utilizing the Leanback Library. With Voice-enabled Search and Game Controller support, our TV apps are designed for the big screen, providing immersive experiences. 
Android Automotive OS is revolutionizing in-car experiences. We develop apps with Car-specific UI/UX, integrating with the vehicle's hardware using the Vehicle Hardware Abstraction Layer (VHAL). 
Why Squillion Is the Most Ideal

Android Application Development

Company
Choosing the right Android app development agency can make all the difference. Here's why Squillion Technology stands out: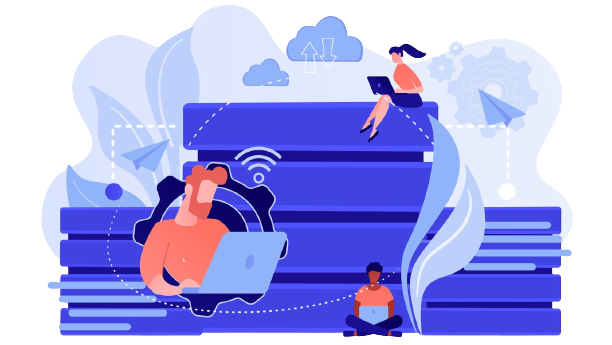 Cutting-Edge Tech Stack
Our team is adept at using modern tools and languages. We utilize Kotlin and Java, ensuring our apps are built on a solid foundation that's both powerful and efficient. 
Modular Approach
We use a method called "microservices." Think of it as building with LEGO blocks, where each piece is independent but works seamlessly with others. This ensures our apps are flexible and easy to update.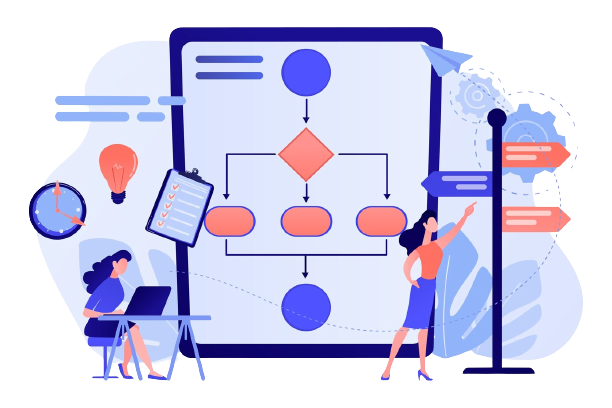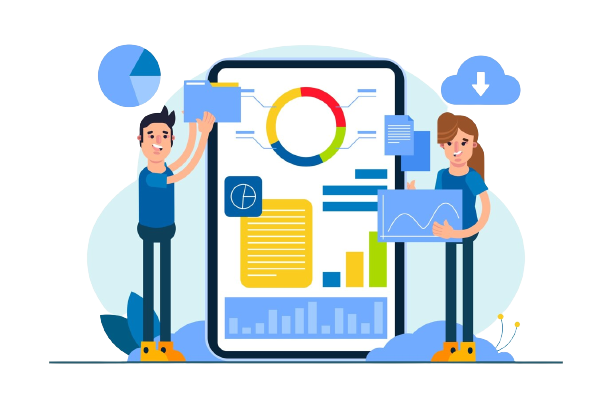 Efficient Data Management
Depending on the app's needs, we choose the best database system, ensuring fast and reliable data access. Whether it's storing user profiles or real-time chat messages, we've got it covered.
Flexible Data Retrieval
Beyond traditional methods, we also use GraphQL, a modern technique that lets apps fetch exactly what they need, making them faster and more efficient.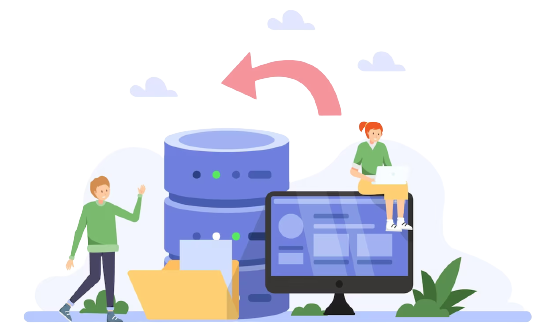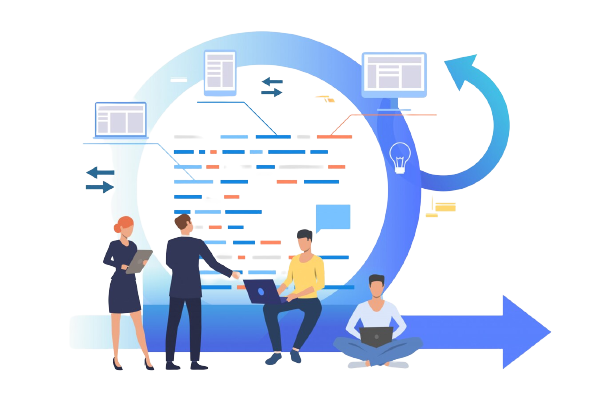 Adaptive Development
We follow Agile methodologies, which means we're always ready to adapt to changes, ensuring the final outcome aligns perfectly with your vision. 
Top-Notch Security
We prioritize your app's security, using advanced techniques to ensure user data is safe and the app is protected from threats.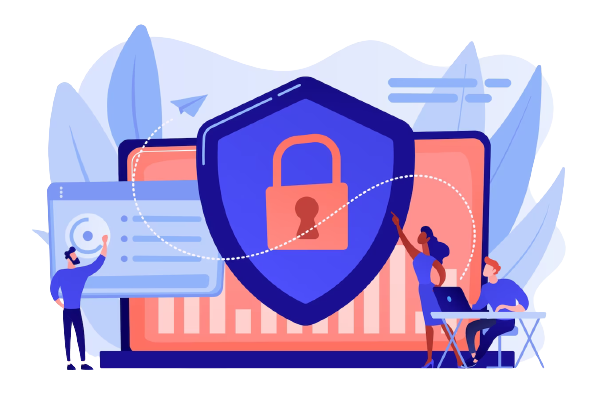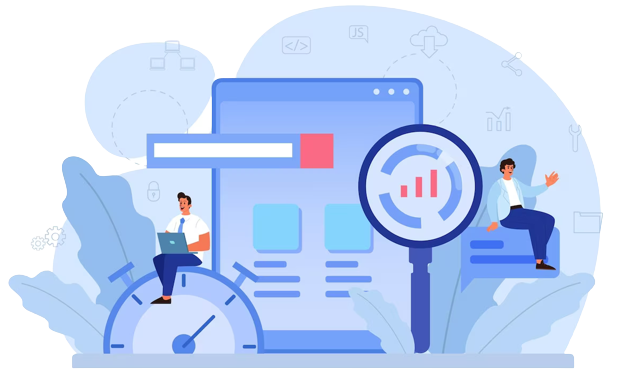 Optimized Performance
We use specialized tools to ensure our apps run smoothly, offering users a seamless experience.
Cloud Integration
We're skilled at integrating with cloud platforms, ensuring your app can scale up easily as it grows in popularity.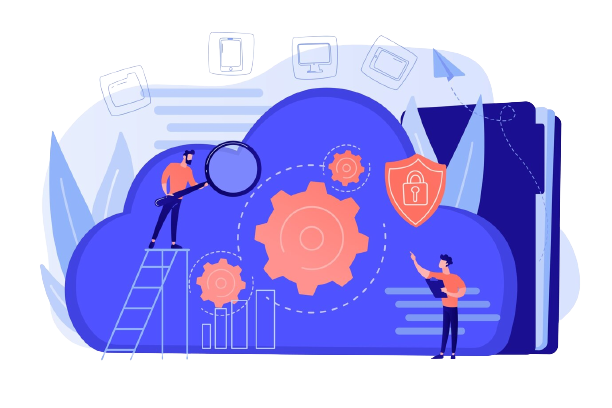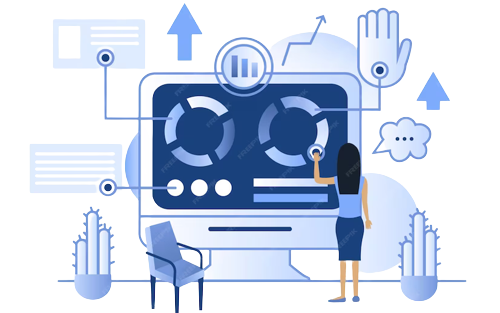 Automated Testing and Deployment
We use tools that automatically test and deploy our apps, ensuring they're always in top shape and can be updated quickly. 
Android Mobile App Development

Process
At Squillion Technology, our approach to Android mobile app development is meticulous and client-centric.  We confirm every step is executed with precision and aligned with our client's vision. Here's a deep dive into our process: